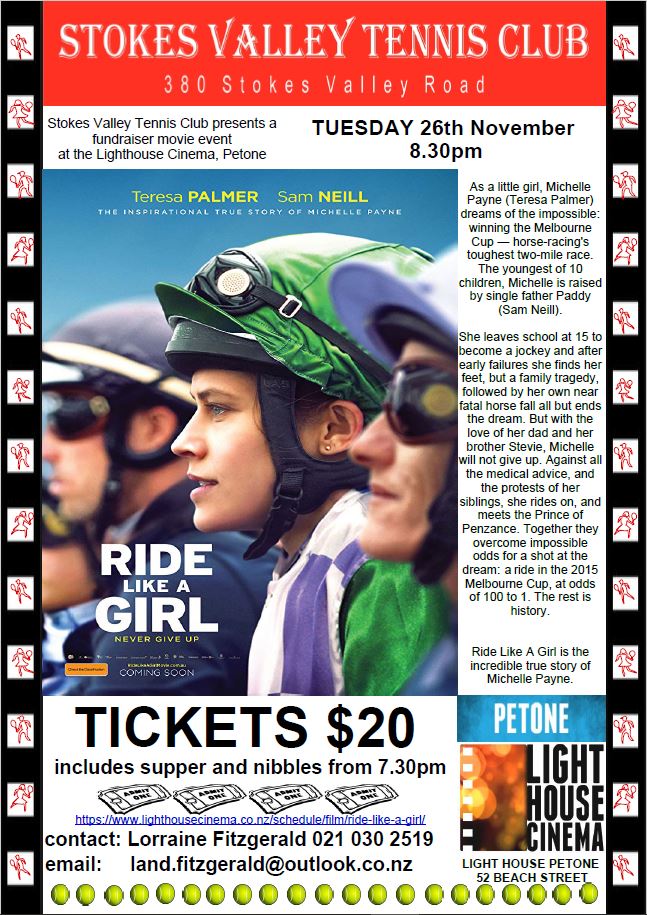 Movie Fundraiser – Tuesday November 26th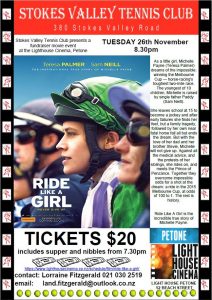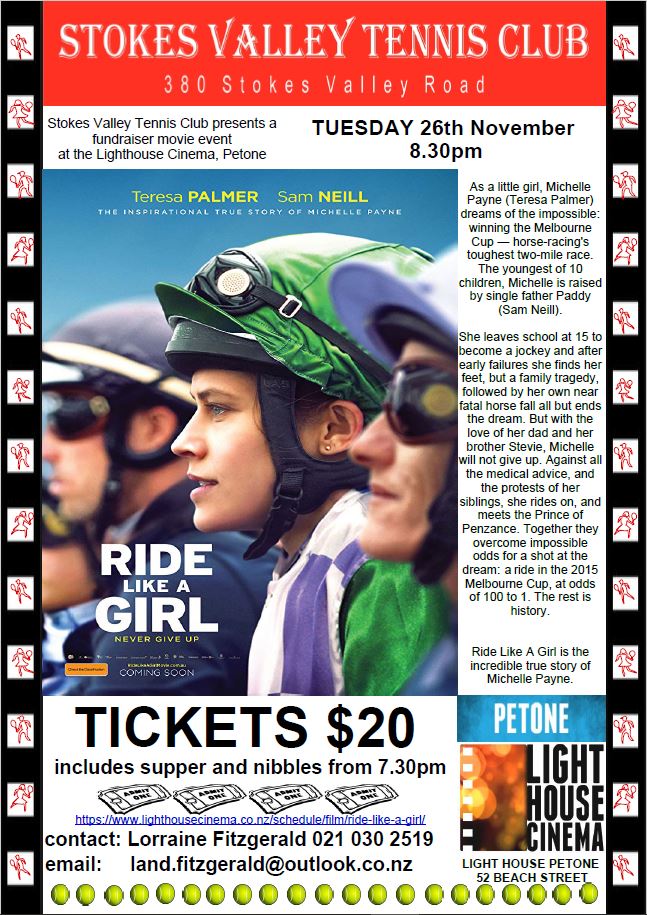 SVTC has organised a movie fundraiser on TUESDAY 26th NOVEMBER to see "Ride Like a Girl". It has had some pretty good reviews. It is about the first female jockey to win the Melbourne Cup in 2015, overcoming impossible odds.
As this movie has already started, please organise your friends and family early, so they haven't already seen it.
Your support for this is always appreciated. If everyone does their best to sell a few tickets, we get $8 per seat, which is pretty good. The tickets are $20 and we will have nibbles from 7.30pm. The movie starts at 8.30pm.
Thanks everyone.
Lorraine – SVTC committee
Contact: Lorraine 021 030 2519
email: land.fitzgerald@outlook.co.nz